Elixbio invests in a new R&D line dedicated to biomaterials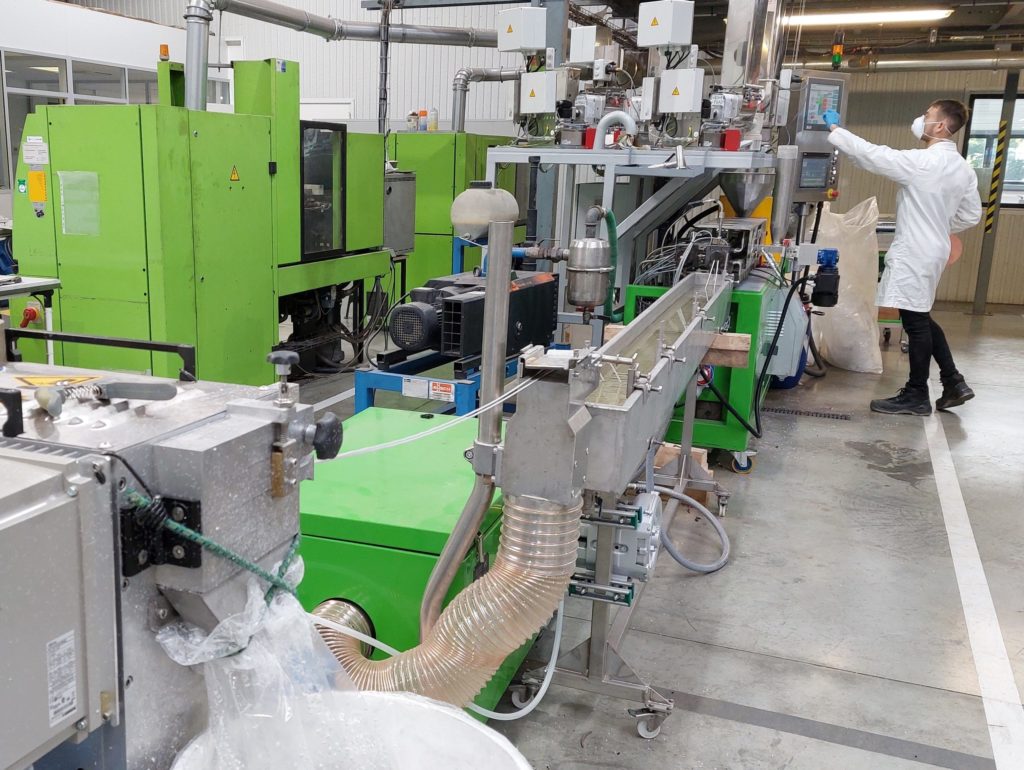 For several years, Elixbio has expanded its range of biomaterials based on co-products (coffee grounds, oyster shells, etc.) and natural fibers (flax, reed, hemp fibers, etc.), mainly from the west of France.
To meet growing market demand and increase its development capacity, Elixbio has acquired a new twin-screw extrusion line that will allow for multiple formulations based on biopolymers and natural fillers.
The whole R&D team has been thoroughly trained and the line is now operational.